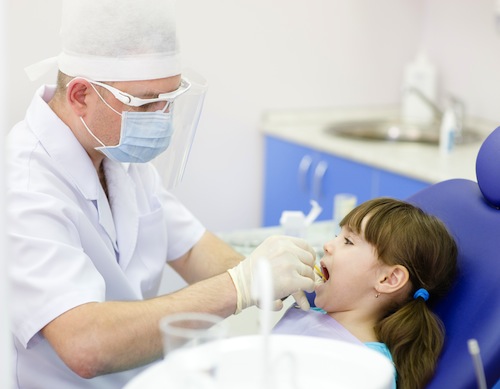 Do you have fears and anxieties from previous bad experiences at the dentist? You're not the only one. Many of our adult patients suffered from traumatic or stressful experiences at the dentist or orthodontist when they were young.
We are able to help you overcome these anxieties with nitrous oxide (laughing gas), painless injections and a friendly step by step approach. However, many parents subconsciously pass their fears onto their children. Saying things like "we need to be brave at the dentist" or "you need to be a big boy at the dentist" can actually worsen your child's experience.
Kids pick up on your emotions and expressions – especially if you seem anxious or fearful. They will then assume that the dentist is a scary place where they need to be brave and prepare for painful treatments, however at your local My Kids Dentist, this isn't the case.
Even if you struggle with fears or concerns about the dentist yourself, the worst thing you can do for your child is to give them a similar fear. Try using positive and supportive expressions when talking to your child about their dental visits, so they are relaxed.
My Kids Dentist practices are child-friendly. We're experienced in working with kids (and adults!) who are afraid of the dentist. We are very gentle and only proceed with treatment if children are comfortable – so your child won't be pressured or traumatised. We get children to watch our teeth brushing video with Happy Henry, our friendly dinosaur.
A kid-friendly My Kids Dentist practice will have toys to play with and will make the experience fun, with neat sunglasses and a cool chair that goes up and down! Hopefully your child and you will overcome your fears and the dentist will be fun and exciting, not scary.