First Dentist Visit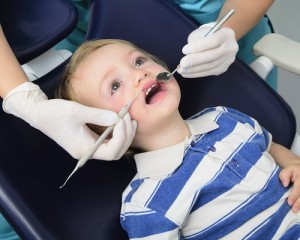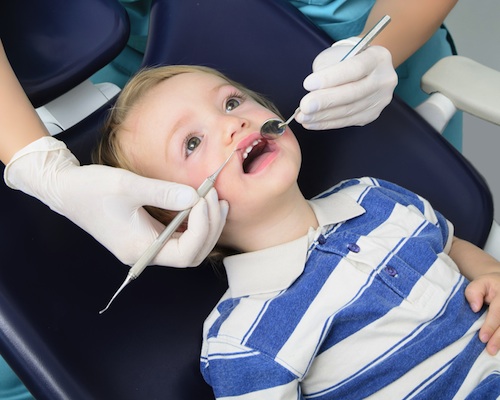 At My Kids Dentist, we focus on promoting excellent oral hygiene habits in children, giving them a lifetime of healthy teeth.
Starting early will help your child understand how to care for their teeth and to practice preventative measures throughout their lives. The sooner they have their first dentist visit and develop these good habits, the less likely they are to need treatment.
When Should My Child Visit the Dentist?
Some dental professionals recommend your child visits the dentist around their first birthday, once they have some of their baby teeth. Others recommend the first dentist visit any time after the first tooth appears (at six months) and before all teeth have erupted. This means that by the time your child is 2 ½, they should have had at least one dentist visit. It's important to continue with regular dental check-ups to ensure any problems are detected and fixed quickly.
How Can I Make my Child's First Dental Visit Positive?
Did you have a bad experience at the dentist when you were a child? The big chair and the noisy equipment can be very overwhelming – if your first visit is to get fillings and extractions, it's not likely to be remembered as a fun place!
We recommend bringing your child when you visit the dentist – if possible, have a friend or family member come with you so they can stay with your child when you're in the chair. You can introduce your child to the dentist and oral hygienist or dental therapist. If they see you are calm and the dental team are warm and friendly, they're more likely to view a visit to the dentist positively.
The earlier you bring your child in for their first dentist visit, the better. Even if your child is a little shy or nervous, just bring them in to meet our kid-friendly dental teams and have a 'ride' up and down in the chair. This can have a positive impact on the way they view dental treatment for the rest of their lives.
A child-friendly dentist will focus on getting kids in to meet them, have a play, 'count' their teeth, have a polish and learn about positive oral hygiene habits. They may also show them an x-ray photo so they can see teeth 'skeletons'.
So even if your child is still a toddler, bring them along to your local My Kids Dentist for a visit or have them watch your next check up and clean. This will reinforce good habits and let them know the dentist doesn't have to be scary!