Invisalign Teen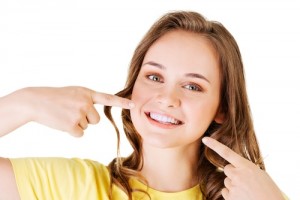 What is Invisalign?
Invisalign® takes a modern approach to straightening teeth, using a custom-made series of aligners created for you and only you. These aligner trays are made of smooth, comfortable and virtually invisible plastic that you wear over your teeth. Wearing the aligners will gradually and gently shift your teeth into place, based on the exact movements your dentist or orthodontist plans out for you.
Why is Invisalign better than traditional braces?
There are no metal brackets to attach and no wires to tighten. You just pop in a new set of aligners approximately every two weeks, until your treatment is complete. You'll achieve a great smile with little interference in your daily life. The best part about the whole process is that most people won't even know you're straightening your teeth.
Particularly in adults and children that have active lifestyles, whether this is contact sport, dancing, performing arts or public speaking. Invisalign give them the ability to straighten their teeth without interfering with their work or lifestyle.
Invisalign allows you to eat more comfortably without worrying about debonding brackets so there are also less emergency visits to your dentist for an adjustment.
The surface of the aligners is a smooth plastic which is less irritating to your cheeks and gums than traditional braces.
You can easily remove the aligners so it is much easier to brush and floss your teeth which reduces the risk of gum disease and cavities.
Does Invisalign have any problems compared to traditional braces?
For Invisalgn treatment to be successful in moving the teeth into the correct position it is important that the aligners are worn for as close to 24 hours a day as possible. In practice taking away the time that you are eating and cleaning your teeth you should be wearing your aligners at least 22 hours a day.
If the aligners are not worn for long enough, the teeth will not move correctly and the final result may not be achieved.
Why is Invisalign Teen better that normal Invisalign for teenagers?
The great thing about Invisalign Teen that that there are extra factors that help give parents peace of mind that their teenagers are wearing their aligners for long enough but also with teenagers active lives they are more likely to break their aligners and there is extra flexibility in the system to help.
Firstly each aligner has a colour change indicator dot which slowly changes colour over the 2 weeks if the aligners are worn correctly.
Secondly included in the normal price of treatment are up to 6 replacement aligners which may be needed if they get lost or broken.