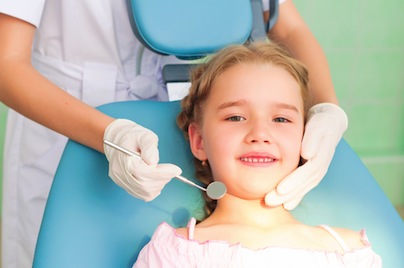 We understand that dental treatment can be uncomfortable for adults and kids, but it doesn't have to be! Dentists now have many safe ways to relieve the discomfort of dental treatment.
There are three things dentists use in their practice to make your treatment as comfortable as possible.
–        Topical Anaesthetic
This is gel or cream applied to your gum to topically numb that spot, so you will feel nothing when we give the local anaesthetic injection.
–        Local Anaesthetic
This is the part most people fear – the dreaded needle! Many My Kids Dentist dental experts use a machine that slowly drips the anaesthetic through the needle, making it virtually painless. The local anaesthetic will take effect very quickly and have your gums, lips and cheeks feeling numb. For younger children who are afraid of needles, it may be recommended to use happy gas before the needle.
–        Laughing Gas
We also offer "laughing gas" (nitrous oxide) to our more nervous patients or children having more complex procedures.
Nitrous oxide is a very safe sedative gas which is inhaled by your child while wearing a mask on their face. Nitrous oxide doesn't put the patient to sleep. Instead, it helps patients feel relaxed, warm and fuzzy and often giggly (hence the nickname "laughing gas" or "happy gas"). Young children will need to be reminded to breathe through their nose, not their mouth, to ensure they continue to breathe in the gas.  At the end of the procedure, the nitrous oxide is turned off and the patient is placed on  oxygen only. The nitrous oxide gas is completely safe and non-toxic, and wears off very quickly once it's turned off.
If you're a nervous patient or concerned about dental treatment, ask your My Kids Dentist dental expert about the best method of pain relief. They can give you options to ensure you receive the best pain relief for your individual situation, and you won't feel a thing!